Colored contact lenses - Gray Enchants
Ready for shipping, delivery in 48h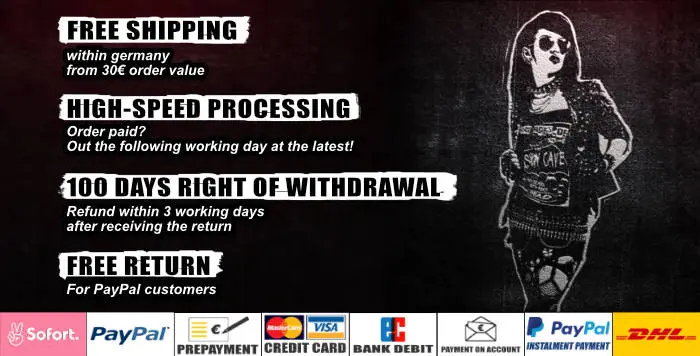 Colored contact lenses - Gray Enchants
Please note that these are very natural-looking contact lenses and that it is not possible to guarantee coverage of your own eye colour. We do not recommend the purchase of these contact lenses for dark eyes.
Depending on the eye colour, the results of this contact lens may differ greatly from the pictures shown.
If you change your shoes daily or can vary the colour of your fingernails at will, why not change the colour of your eyes? In the past the outfit was adapted to the eye colour, today it is also possible the other way round. These natural annual lenses in grey achieve an effective type change in a few seconds and you will feel a little like another person. The light grey of the contact lenses looks cool and it seems as if your eyes are made of ice crystals. If you want to intensify this effect, jewellery or matching accessories are a good way to create a unique look that will ensure you the full attention and admiration of your fellow human beings at all times.
Scope of delivery
2 contact lenses (58% Phema, 42% Water) in selected design
Detailed supplement with all important information
Special features:
Contact lens in colour combination: grey, black. Thanks to our 12-month lenses, you can use your favourite model for a year with proper care. This contact lens underlines and supports your own eye colour and provides a naturally beautiful glow. It's perfect for everyday use and completes your day and evening make-up.
Natural contact lenses give you the opportunity to easily change your own eye color. They give you a new look and round off your outfit. The contact lenses are perfect as an impressive fashion accessory and conjure the icing on the cake with freshness kick in your face.
The high-quality lenses also ensure a particularly pleasant wearing comfort and your eye colour can be individually enhanced or brightened according to your wishes. With us you will find a suitable contact lens for every occasion in our large selection of different patterns, shapes, colors and effects.
100 % soft, sterile and originally packaged high quality annual contact lenses for a slight colour change - For bright eyes and ideal for daily use
Lens thickness: 0.00 diopters, diameter/size: 14.50 mm, radius of curvature: 8.60°, water content: 42%. Delivery includes: 2 pieces (1 pair) soft 12-month contact lenses without dioptres (without vision enhancement), without container/accessories (no set) with instructions for first use and explanation on how to insert the lenses.
The eyes are one of the most sensitive organs of the body. We therefore recommend that you have your eyes and contact lenses tested and checked regularly by your ophthalmologist before using them for the first time.
Brand:

Item number: CL0113
---
Item reviews ()
---
---
Loading reviews...
Do you really want to delete?